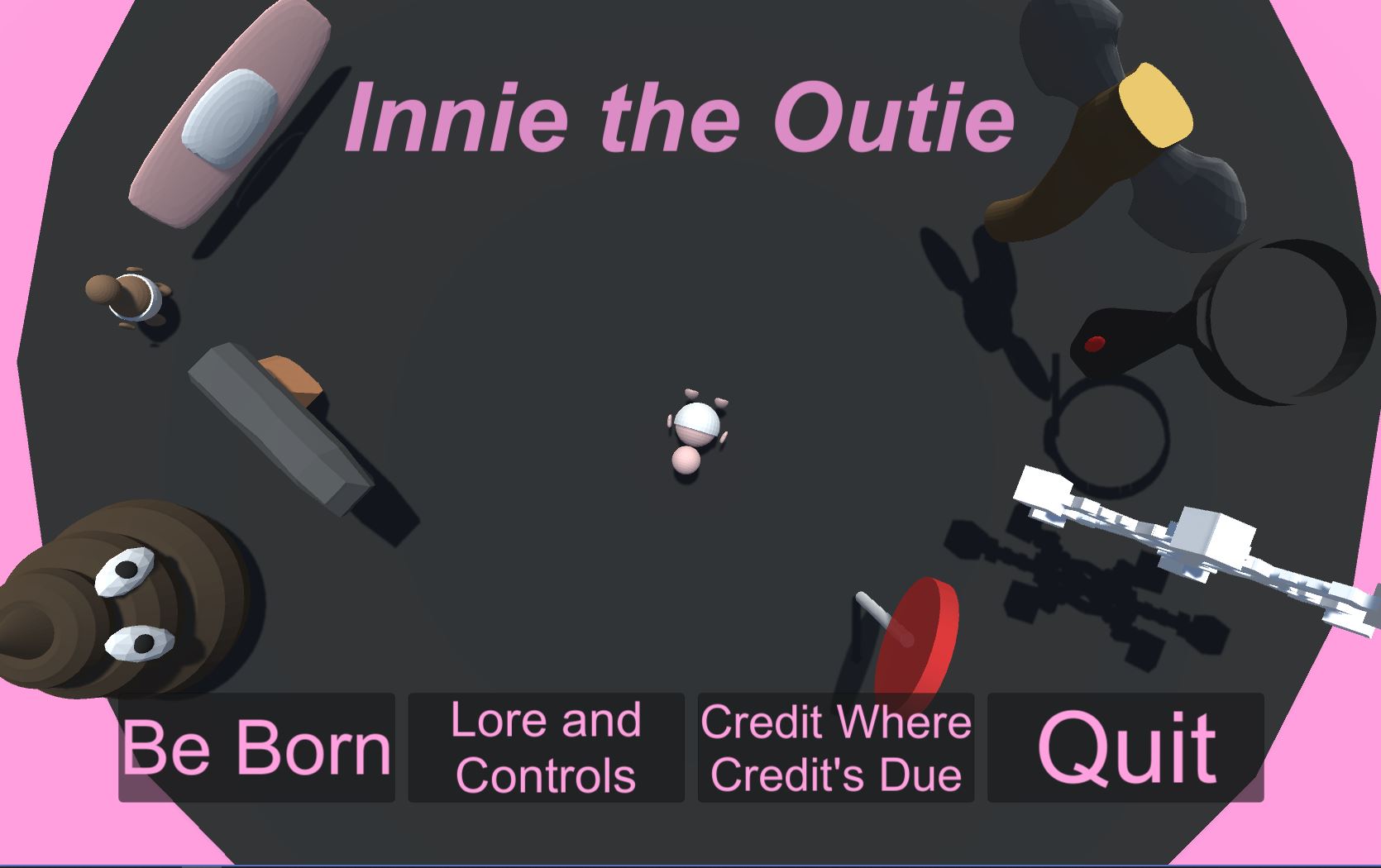 Innie the Outie
A downloadable game for Windows and macOS
You've been born into the middle of an epic battle. Bad luck for you but there's a bright side. Some nearby babies, band aids, pistols, and turds need your help, and you need theirs! The evil floatlords have been blocking all the progress with incomprehensible amounts of red tape. Gather your troops and take them down.
The ally trading screen can be accessed during a pause. Manage your allies efficiently because the enemies do shoot their tape at your progressively faster as the zones advance. You have to give up two allies for every one you get in return so trade carefully.
Turds will only shoot at Hatchets and vice versa. The same goes for Pistols and Suckers, Babies and Neckties, and BandAids and Snowflakes. Jump through three hoops to gain a random ally.
WASD to move. Spacebar to jump. Escape to pause. Left click a potential ally to give them a dollar. Right click a potential ally to give them a treat.
Get a perfect score for a secret celebration!
Download
Click download now to get access to the following files:
InnietheOutie.Windows64.zip
63 MB
Innie the Outie Mac.app.zip
66 MB